Some of the many vintage tractors in the club rooms of the Mid Canterbury Vintage Machinery Club.
Bernie Bradley bought a tractor, joined a club with like-minded individuals and it lead to another tractor, and another.
He now has six tractors including a restored 1950s 9G Chamberlain two seater, which is on display in the Mid Canterbury Vintage Machinery Club rooms.
Bernie along with just a few others has been with the club since it started 40 years ago. Others include club founder Bruce Campbell, club president John Stewart, Michael Ross, Gilbert Donaldson and Lindsay Williamson.
The club is celebrating its 40th anniversary this weekend with a tractor trek and dinner with guest speaker Bruce Campbell who instigated the club.
It's an event Bernie is looking forward to attending.
He bought his first tractor when he was aged 15. He paid just $10 or $15 for it.
''I bought a vintage tractor when I left school, as a pet, and I kept it all those years. But they weren't vintage tractors,'' he said.
''It was just a wee hobby tractor that I had. It was a McCormick-Deering Fairway 12.''
It helped spark a love of tinkering that grew and eventually developed into a full time job.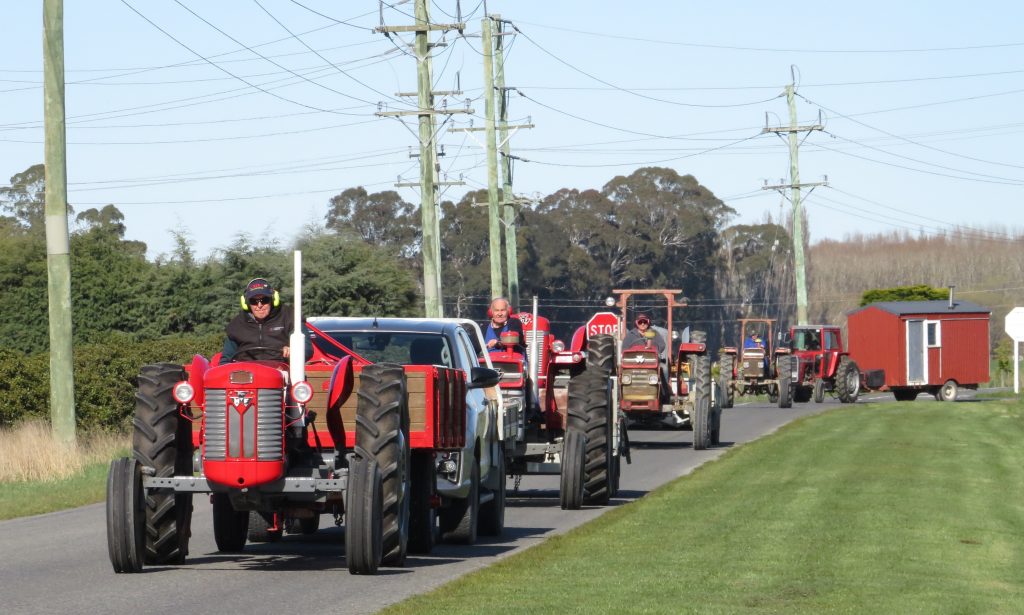 Bernie, 71, is a tractor mechanic.
He started working life in the Burnett Transport workshop doing welding and engineering but did a tractor mechanic apprenticeship at Drummond and Etheridge as an adult.
It was while he was at Drummond and Etheridge that Bruce Campbell advertised to gauge interest from other likeminded people on whether they wanted to form a club.
It was something Bernie was keen to support. His family had a long history with traction engines and he was keen to connect with like-minded peers.
''The Plains (railway precinct) was already up and going, I'd been involved in traction engine rallies since I was (young) because my grandfather, father did traction engine rallies, so the machinery appeal was there,'' Bernie said.
There was a good response to Bruce's newspaper advertisement and in March 1983 reportedly 18 Ashburtonians were keen to share and foster their enthusiasm for rare and unusual tractors and machinery.
Current president John Stewart said the club now had a membership of just over 100 people.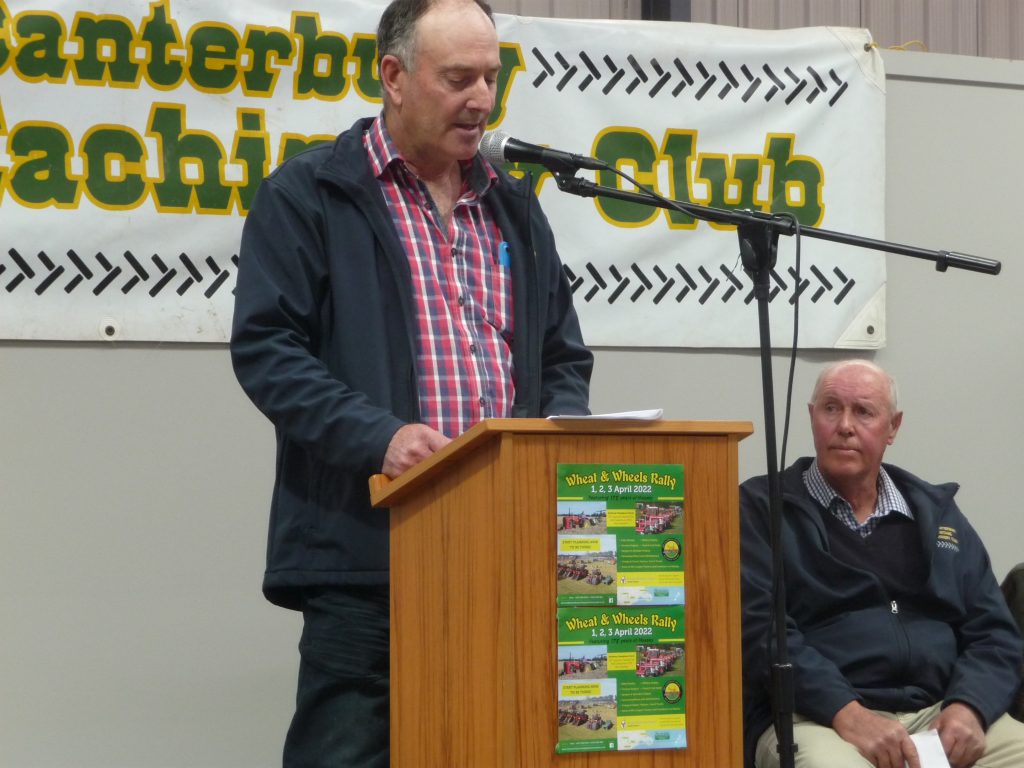 They have regular rallies and treks, do a range of activities and visit a variety of businesses and interesting collections throughout the district, and further afield. They also send out regular newsletters, he said.
The club rooms, on the grounds of the Ashburton A&P Association, is a hub of activity each month with monthly meetings and monthly morning teas and catchups.
It was specially built for the club, which spent many years without a base, after an unexpected financial windfall.
The late-Arthur Chisnall, a farmer from Hinds, bequeathed them $250,000, which members used as seed money for their own clubrooms. His photograph hangs in a place of honour on a wall in the club rooms.
Initially there were talks of building a club room on Ashburton Plains Museum Trust and Tinwald Reserve Board land but discussions fell over and the club sought new options.
In August 2018, they announced the building work was under way on a leased site on the northern side of the grounds. It was to feature a 30x20m clubrooms and display area at a cost of around $500,000.
The Mid Canterbury Vintage Machinery Club raised money for a club house from bequests – including $250,000 from Hinds farmer Arthur Chisnall – grants and from club members.
The club house facility built at the showgrounds has, since then, been used by other clubs and firms to display machinery and training purposes. It was officially opened in late-2019.
Plans for a library on site are still in the development stages.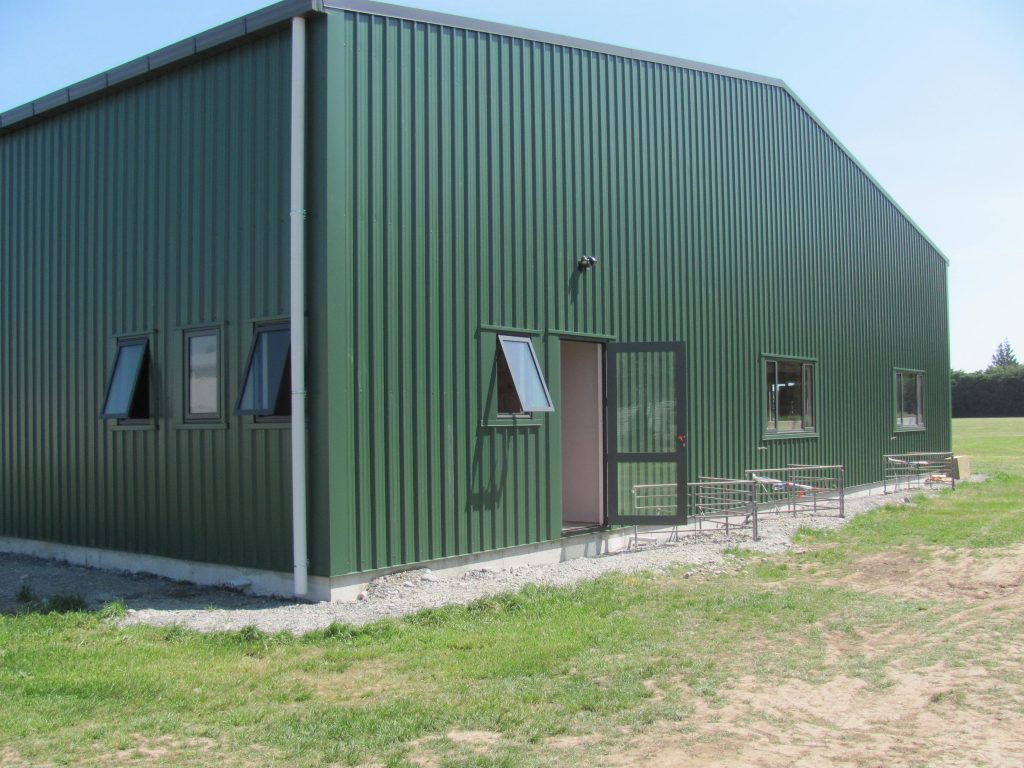 Club president John Stewart said anyone, of any age, is welcome to join the club.
He said members don't have to own tractors just have an interest in vintage and classic machinery.
''It's more to do with the people than what they drive,'' he said.
Bernie Bradley, who has been past president, secretary, treasurer over the years, and is still a committee member, agreed, and said more younger members in the club going forward would be good.
There is a wealth of knowledge among club members.
Bernie, involved in traction engine rallies with his father since he was very young, was working at Drummond and Etheridge, and along with a colleague, ''decided to come along to one of (the club's) first meetings, and the vintage tractor scene sort of grew for me.
''I started buying one or two and restoring them over the years.''
''You got one, took it home and pulled it all apart. The boys (sons Richard and Phillip) got involved in the shed at the weekend and restored it and carried on from there.''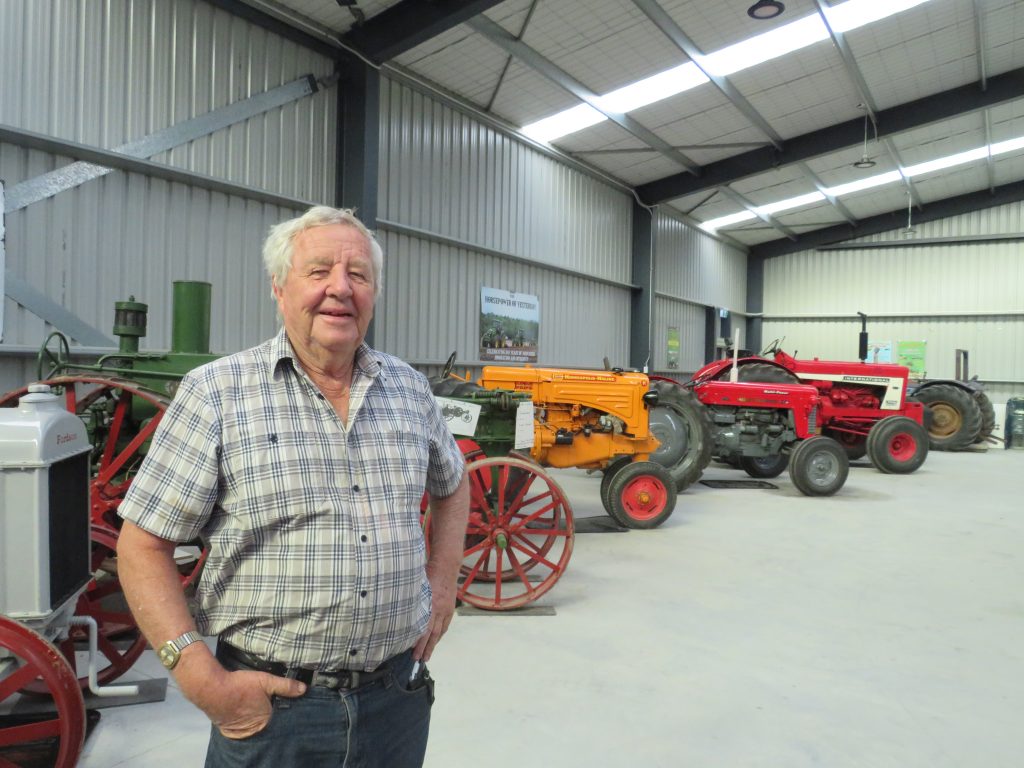 ''It sort of takes over your life a bit, like most hobbies do, but there is nothing on TV to sit and watch at night is there.''
The club has hosted a few rallies attended by enthusiasts from around Canterbury – all with like minded interests in vintage machinery.
They were popular and saw members attend and camp on site, Bernie said.
But the club's Wheat and Wheels events, held in 2013 and 2016, were a whole other level, he said.
The two events drew thousands of people and raised thousands of dollars for Ronald McDonald House.
A third event in early 2022 was cancelled due to covid but replaced with a celebration event later in the year commemorating the 175th of Massey Ferguson. It was held at the property of club member Anthony Hampton.
Bernie, and his wife, Diane, have been known to use their lovingly restored 9G Chamberlain for their rally trips. It has a top speed of just over 50km per hour.
''I got it from down in Southland – Winton, somewhere down there. It was in the bush as a logging tractor and it was not in a very healthy state all over,'' Bernie said.
''We restored that over a period of time, put it on the road.''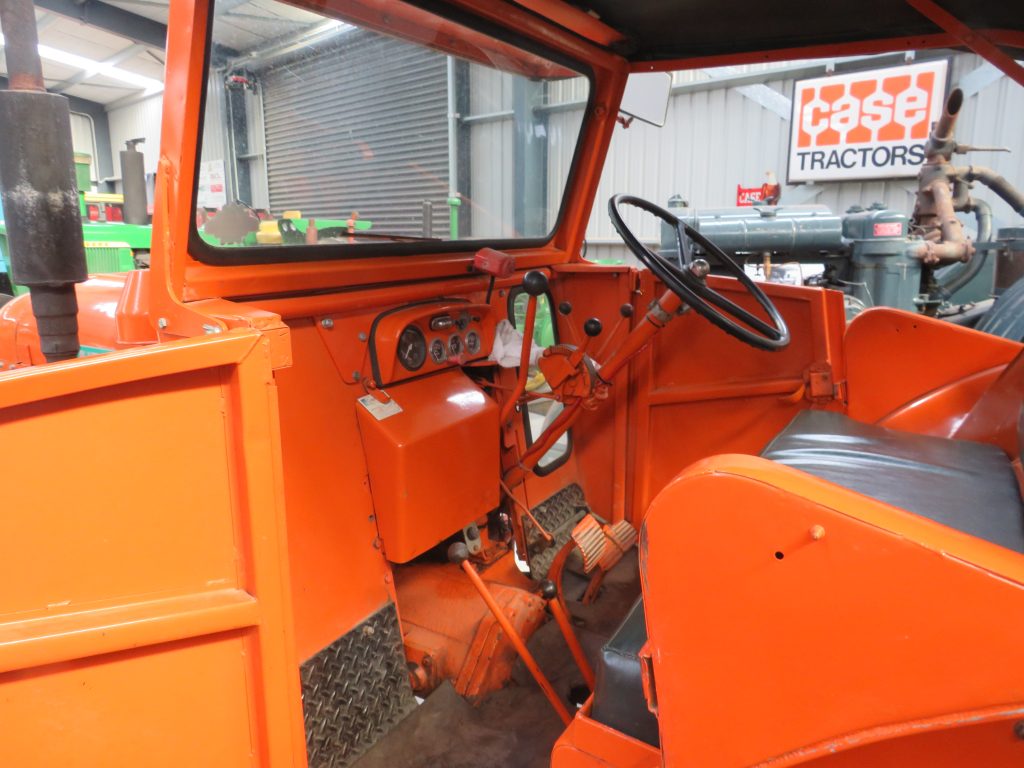 It has been used for rallies and the couple have been known to hook up their caravan and use it for mini breaks to Geraldine.
The Chamberlain tractors, in their distinctive orange colour, are Australian-built from the 1950s with Australian farmers in mind, Bernie said. It has an English-made Perkins engine and is the fastest tractor around for top speed. The restoration has included all authentic parts.
We've done it all up, overhauled it all.''
He estimates when he first got it it was initially valued at $500, and is now upwards of $15,000 to $18,000.
But he had no inkling on how much time and money was invested into any of his projects.
''You don't keep track of the money. It's a hobby.''
Bernie is planning to have it out and about this Saturday for the club's 40th anniversary trek.