Trekking through mountainous terrain in Crete, retracing the footsteps of Kiwis in World War II, is the adventure eight members of Pilgrim Bandits will undertake next month.
Ashburton's Sam Cullimore is one of the team heading for Crete.
Sam joined Pilgrim Bandits through his volunteering with Rolleston Volunteer Fire Brigade. The brigade were asked to help at a fundraiser riding gym bikes for 24 hours. Sam was invited to join some of the Bandits outings.
The Pilgrim Bandits Charity started in New Zealand in 2019 by a small group of veterans, with the aim of using their unique training and experience to help and inspire injured personnel to live life to the full.
Sam has now been a member of Pilgrim Bandits for four years. He was recently appointed as a trustee.
The eight men have been donning packs and climbing in the Port Hills to prepare for what will be a challenging trek. The climb will take them to 2000 metres as they retrace the footsteps of the Kiwi and allied battalions in Crete as they retreated from Maleme, inland and over the mountains to Sfakia.
To fundraise for the Kiwis in Crete overseas trip, Sam trekked the Ashburton River for donations. His voyage wasn't along the tracks but in the water. He began at the Hakatere, crossed the river over 100 times, reached the back of Allenton Rugby Club grounds and turned around and headed back. In the eight hours and 20 minutes it took him, he covered 48km.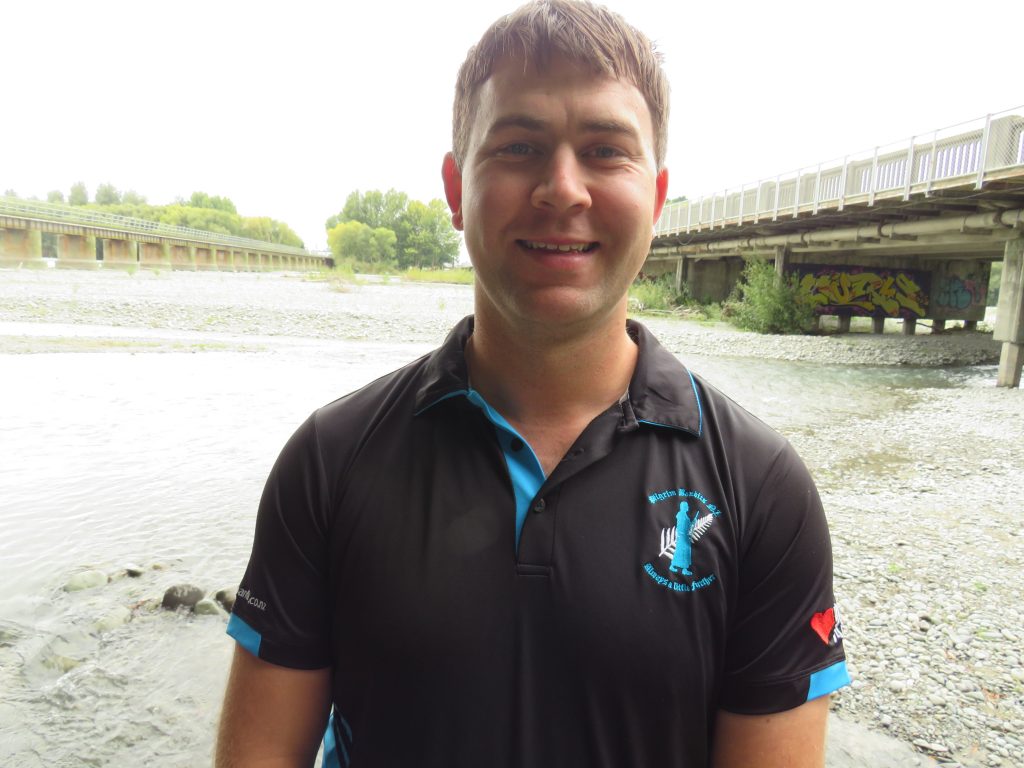 ''Over all I really enjoyed it. At 30km the realisation of the distance kicked in. Giving up was never an option,'' he said.
With no blisters and enjoying the challenge he kept going. He was motivated by the Pilgrim Bandits motto ''always a little further.''
He was to be joined on the fundraiser by a fellow Pilgrim Bandit but illness prevented that.
Prior to covid the Bandits have completed overseas treks in the United States of America and Norway. Going forward they plan do yearly overseas trips.
Sam said all those going have some form of illness or injury. ''The internal battles that some of the team are living with, such as Post Traumatic Stress Disorder can cause them to focus inwards. The trek, with its challenges, will provide them with an outward focus which is the goal of these adventures.''
Sam Cullimore's trek with Pilgrim Bandits from start to finish will cover 86km and it will be physically demanding.
For some of those going the trip will have a personal connection with the area, as they had family serving in Crete.
Sam isn't the only one of the group with an Ashburton connection he will be joined by former Ashburtonian Bruce Blackburn.
Sam said ''it is interesting when someone is on one of our trips and they are struggling and then something worse happens to another member, they suddenly forget their problem to focus on the other person.''
They are away for three weeks and are fundraising for the cost of the trip. They are currently undertaking fundraising including a Givealittle page – Kiwis to Crete.
While in Crete as well as the walk they will visit memorials, sites connected to where New Zealanders served in World War II, attend commemoration events, lay wreaths, visit prisoner of war sights, airfields and museums. The group will also undertake service projects alongside current members of the United States, United Kingdom and Greek defence forces.