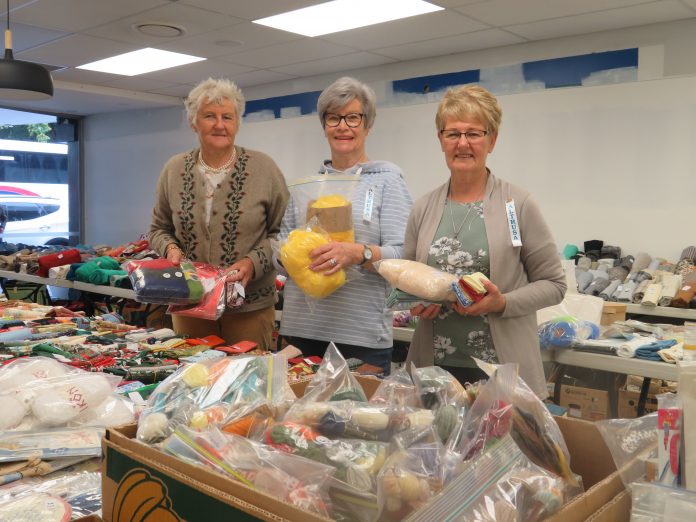 The Altrusa Club's fabric and craft bazaar has moved into a pop up shop on East Street. It will be there until April 15.
The shop is full of fabrics and craft related items donated by members of the community for Altrusa's major fundraising event – not held for two year due to covid.
Altrusa members Rosemary Moore, Colleen Prendergast and Nola Sim spent time manning the shop this week which will be open Monday to Friday from 10am to 4pm, and Saturdays from 10am to 1pm, up until April 15.
''People have been very generous and supportive with what's been given,'' Rosemary said.
There had also been good support from shoppers, she said, as the funds go back into the community.
The club opened their fabric and craft bazaar sale at the Sinclair Centre last Saturday which was aroaring success with people lined up to buy fabric and craft items at bargain prices.
All the funds raised go to support Altrusa's local causes including the Life Education Trust, refugee settlement and scouts holiday programme.