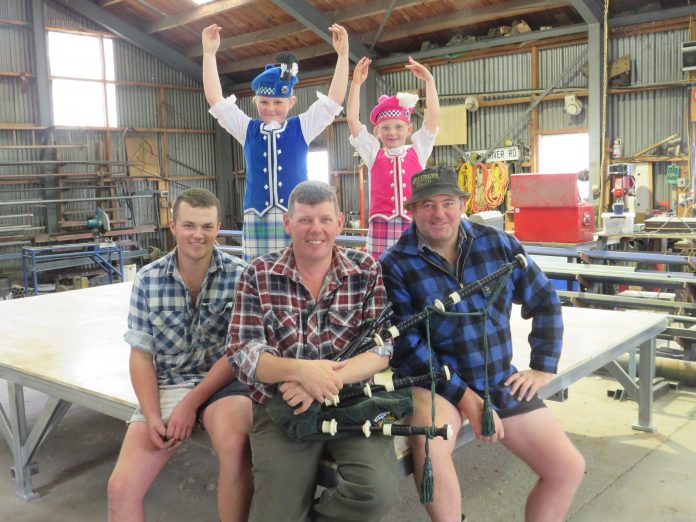 Highbank farmers Hamish and Stu Marr have helped build a highland dance stage with the help of funding from Methven centenarian Colin Watson.

The $1000 donation will benefit hundreds of highland dancers.

Methven A&P Show president Ben McIntosh said when Mr Watson turned 100 he wanted to give money to three community events in Methven; one of which was the Methven A&P Show.

''I visited Colin and he said he was keen to put it into the highland dancing.''

Colin's donation has spurred the creation of a new, much-needed highland dancing stage for use during the annual show, on this Saturday.

It's a lighter, stronger and movable stage made by the Marr brothers, with help from farm worker Fergus Middleton and Methven A&P show committee member Mark Lock.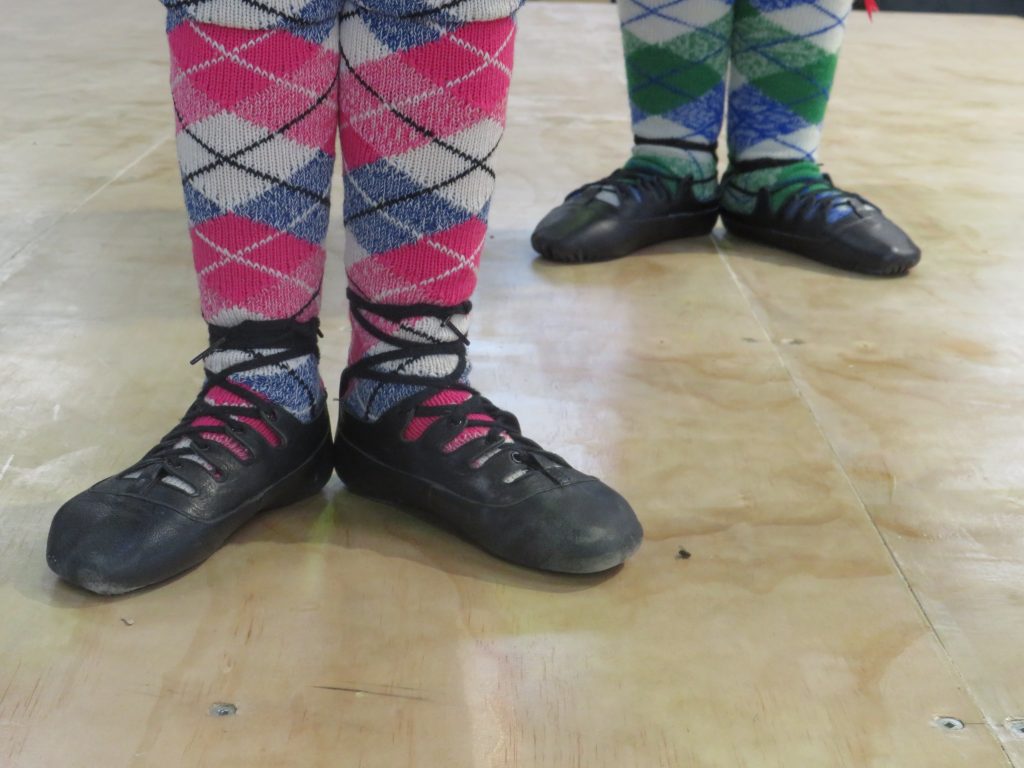 ''It's robust, and this one will never break,'' Hamish said, of the stage which was made to fit the storage facility at the showgrounds as well as three dancing children on stage at once.

It measures 4.8metres by 3metres and is made of DuraGalv box section with inch thick plywood, lacquered.

It's attached to removable single axle wheels for ease of transport which can be lifted, and moved, by one person. The old one, which was quite bowed, took around 10 to 12 people to move.

''It was past its use by date,'' he said.

The work started in December and took ''quite a few nights'' to complete and all up cost around $3000 to build.

It was a first time project for the crew but Hamish was happy to take on the challenge when asked.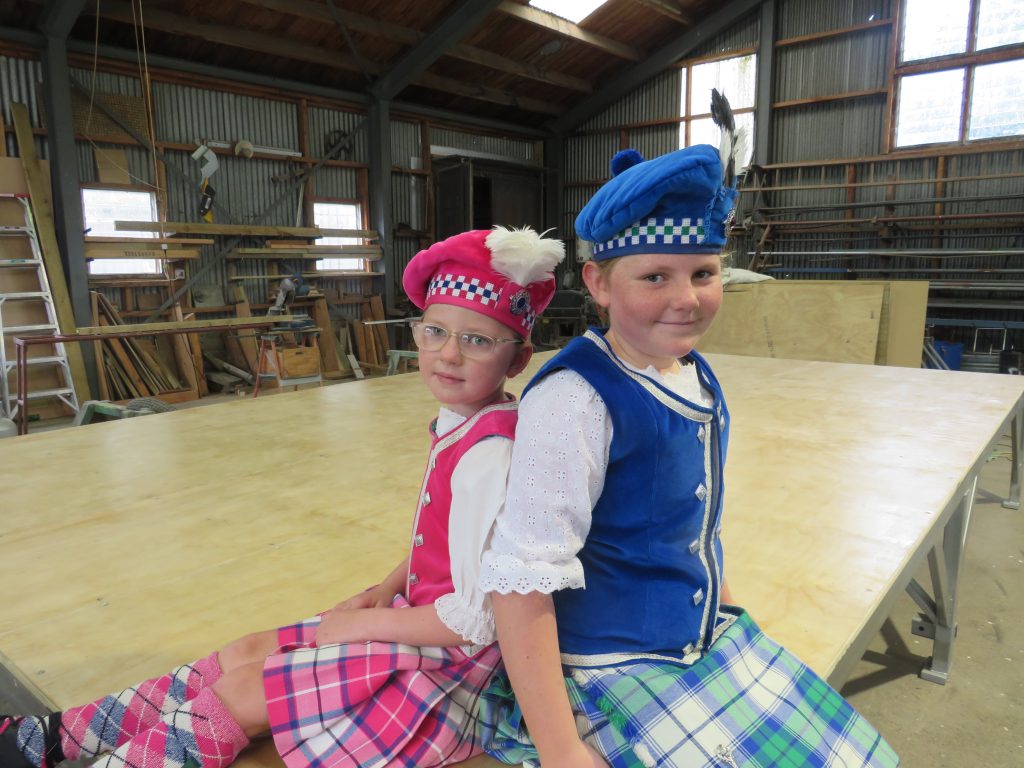 Hamish, and wife Melanie's daughters, Abbey, 12, Sophie, 10, and Annabelle, 7, have been highland dancing since they were four years old.

The girls, who successfully compete in competition events nationwide, learn through the Julie Hawke School of Dance.

They are taught by Ella Cameron or Leighton Kerr in Ashburton, and are regular competitors at the Methven show.

They each got to test the stage out at night and help get the surface right while it was in the farm workshop.

The two younger siblings are performing in various dance competitions at Methven; Abbey competed at Mayfield A&P Show last weekend.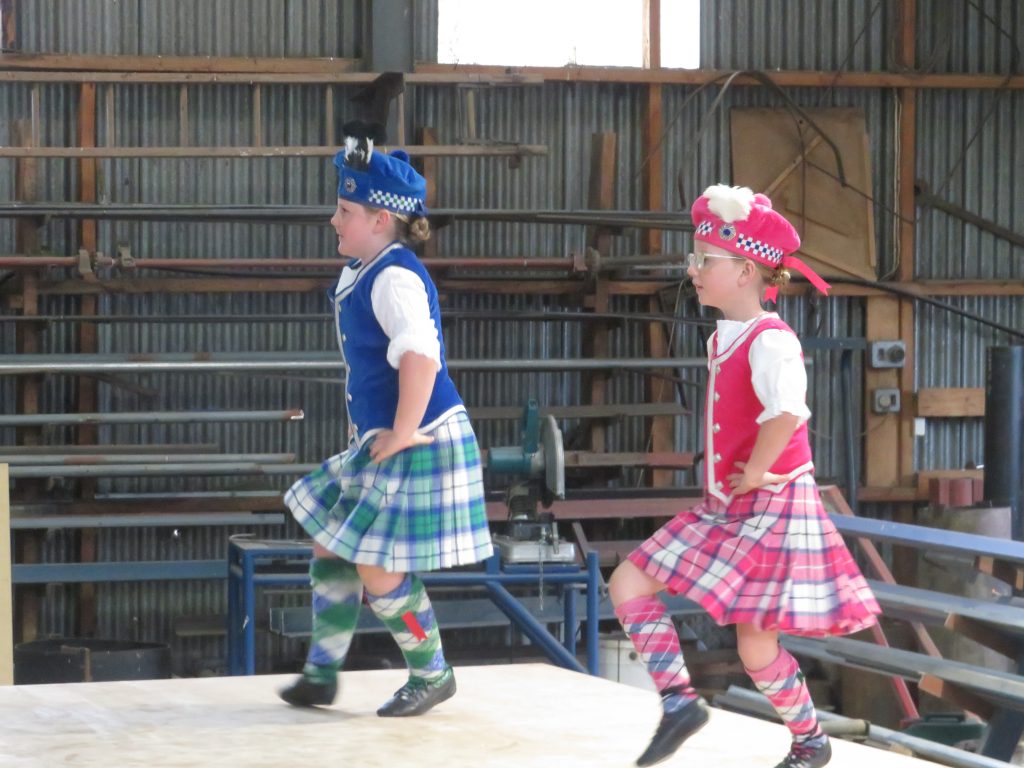 Youngest Annabelle knows four dances – the jig, the sailor, the fling and the sword, while Sophie knows more; fling, sword, Seann, reel, Irish hornpipe, jig and sailors.

''They really enjoy dancing competitions at A&P shows, it's in front of the public and their friends,'' Melanie said.

She said they ran a pretty tight ship getting the three girls ready for highland dancing competition events.

Clothing was all laid out so as not to miss anything, the girls travelled in their first dance outfit and had breakfast toast on the road.

She was especially grateful to the highland dancing community who often helped each other out.

Hamish and Melanie have put up a new trophy at the Methven show this year for highland dancers aged six and under.

It is the Marr Family Cup for most points earned.

It was a trophy they had noticed was missing when their daughters went through the grade.