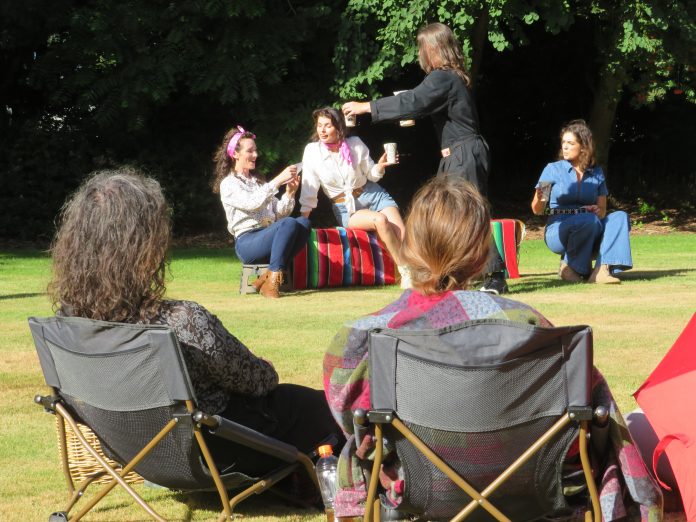 Shakespearian theatre took over a section of the Ashburton Domain last weekend as seasoned troupe members of The Barden Party put on a rockabilly performance of Much Ado About Nothing.
It was a modern country-rock style musical take of William Shakespeare's comedy classic and attended by around 50 appreciative people on the Royal Lawn in the domain.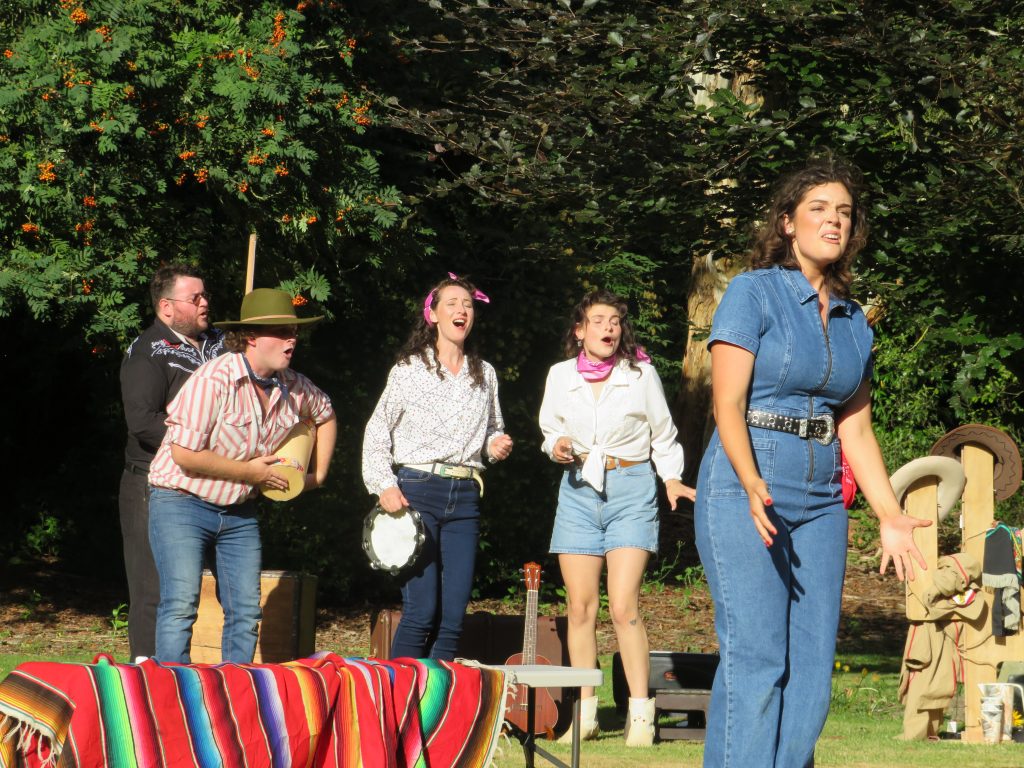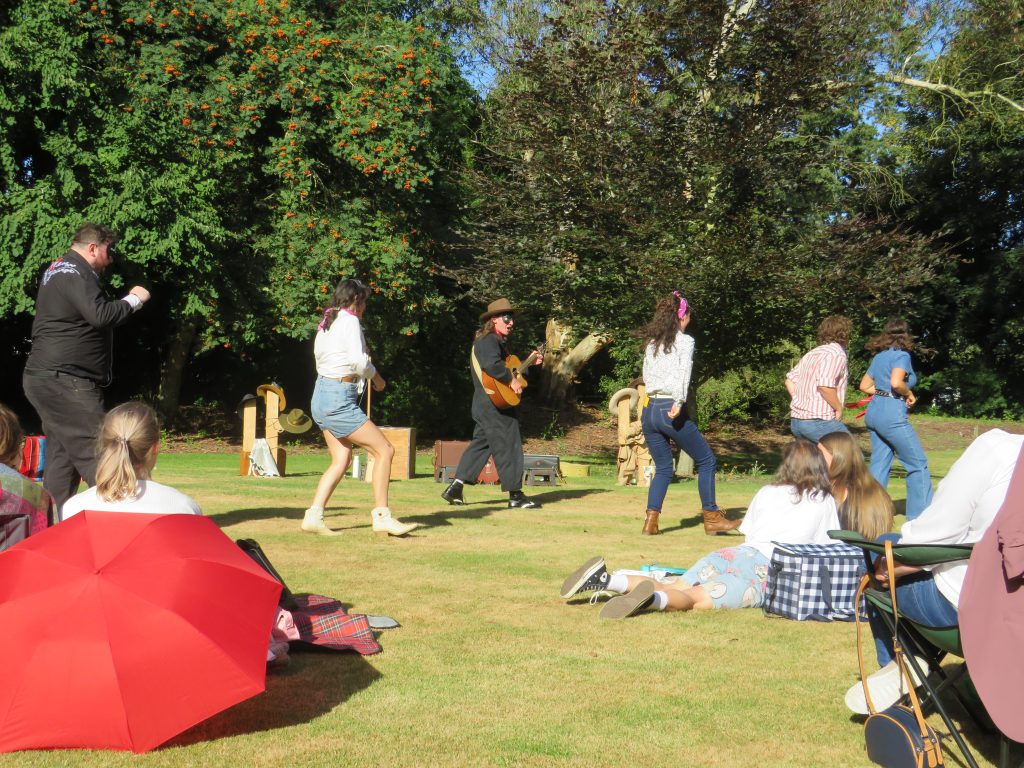 Six of The Barden Party members – joined at times by members of the audience – took on the various characters of the play interspersed with catchy musical numbers – including line dancing – during the two hour outdoor production.
The travelling troupe, started performing in gardens and backyards across New Zealand last year as covid affected much of their performance work.
Ashburton District Council's Creative Communities Committee granted the troupe $1790 to help cover expenses for their Ashburton show.
It was one of 17 applications to the creative communities scheme last year; funding for the next round opens in March.
Projects that receive funding aim to encourage and foster an interest in the arts, in avariety of ways – from Shakespeare in the park, to pottery and Nepalese dance.
Much Ado About Nothing was thought to be written in the late-1590s and revolves around two romantic pairings; one between characters Claudio and Hero is nearly torn apart by accusations of villain, Don John.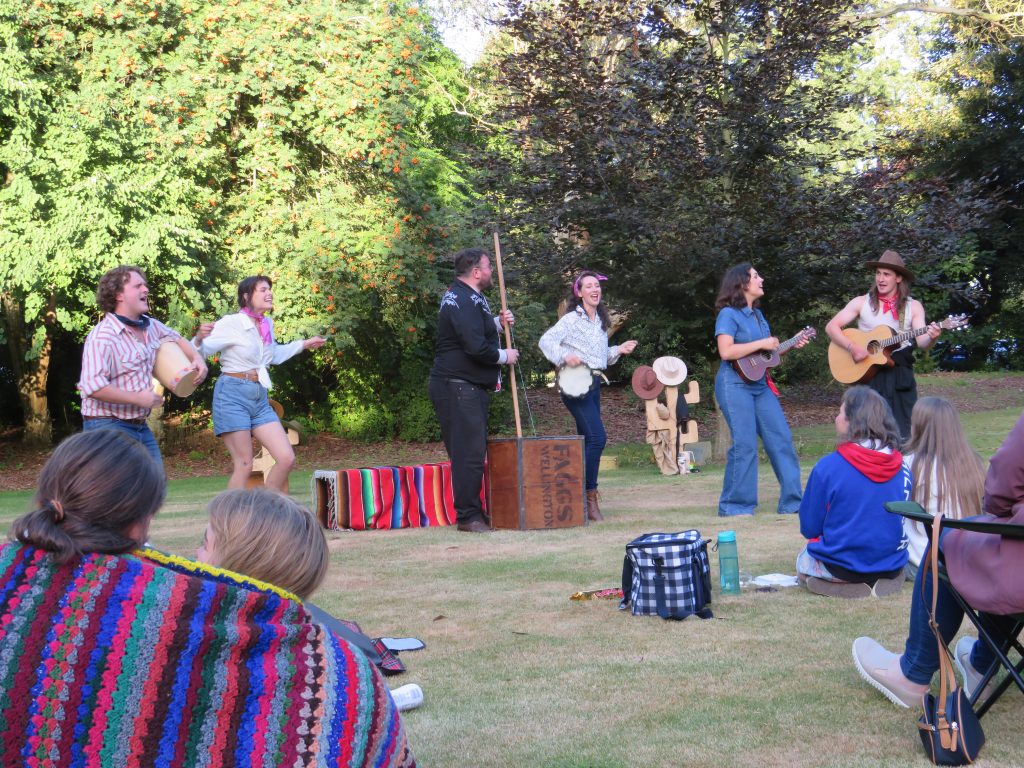 The second romance, between Claudio's friend Benedick and Hero's cousin Beatrice, gives much of the wit and banter as they are determined to not find love.
It is a play of comedy, intrigue and action.