Mount Somers Springburn School has welcomed their new principal, Morgan Platt.
Originally from Paraparaumu, just outside Wellington, Morgan, was the deputy principal at Rakaia, and now takes charge of an already existing, fantastic teaching staff.
He has been in the education system for nearly 20 years and is well travelled too, living and teaching in London and also spent five years in Dubai before moving back to New Zealand, to reside in Rakaia.
Despite absorbing the cultures from different nations, Morgan was quick to point out that when it comes to the teaching and the educational aspect, they are all very similar to New Zealand.
He also pointed out, some of the reasons to return to his native shores was to raise his young family, with his wife Mel and enjoy the beautiful scenery here, which must never be taken for granted.
He has not been in the role for long, starting on Wednesday, April 26, where he was greeted by a Mihi Whakatau, a traditional Maori welcome ceremony. This was followed by morning tea, joined by parents of the schools' children, allowing them the opportunity to meet the new principal for the first time.
He is so excited to have the opportunity to now work at the Mt Somers school as his journey continues. Although he has only been in the role for only a number of days, it's been beyond his widest expectations.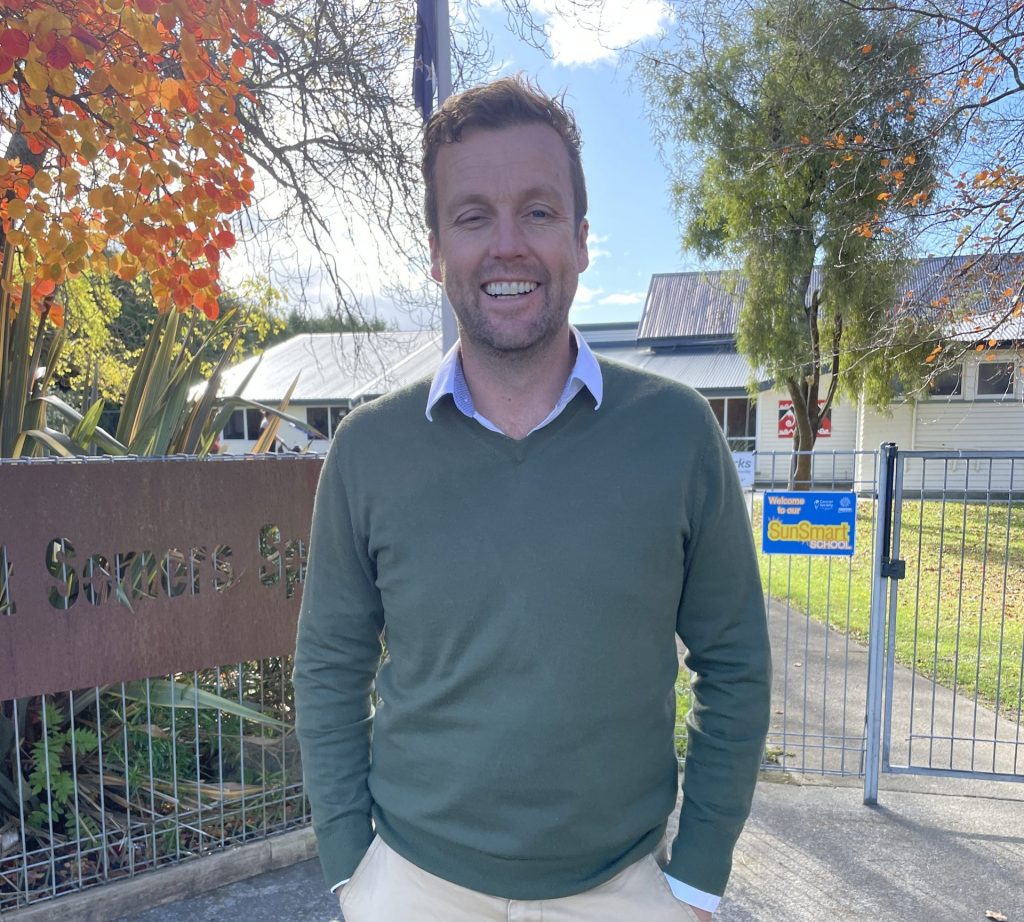 He's not looking to make wholesale changes but instead adapt and identify what makes the community sing. Dust off what needs sharpening and really push the school out there.
"A lot of the groundwork has been laid. "There are superb foundations and it's not about reinventing the wheel, it's about pumping up the tyres again and give it a service, that's my vision."
Although Morgan won't be working in a teaching capacity as such, he is keen to share his passion for music and sports with the children.
The school is regarded as cutting edge in terms of its supply of tools to help and progress the education of children.
Teaching of technology and the modern computer world is all very good, but Morgan is keen to bring the kids back down to earth. Encouraging the reading and writing side, not forgetting their roots so pupils can gain the fundamentals to get through life.
Morgan is keen to keep up with the schools' great traditions and maintain its progression for the foreseeable future.
Mount Somers Springburn School has been the cornerstone of the community for such a long time and will be celebrating its 150 anniversary, in three years' time.