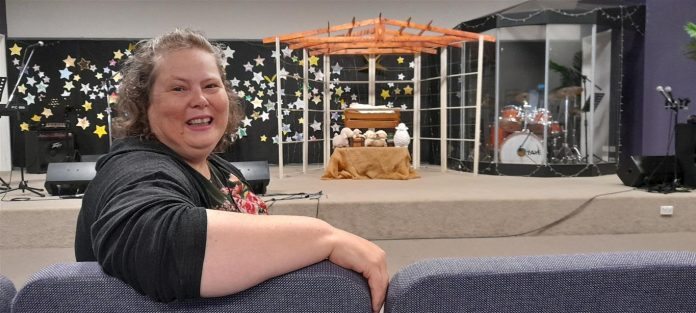 The Ashburton Baptist Church is holding a caroling and poetry session with live music tomorrow. It is open to anyone to attend.
Ashburton Baptist Church's Jo Annear said The Great Community Carol Event will be held in the Ashburton Baptist Church on the corner of Cass and Havelock Streets, on Sunday, December 18 from 6.30pm to 7.30pm.
An evening of carols and poetry was planned, intermingled with the Christmas story, all in a non-threatening manner.
It will be followed by supper and a chance to socialise with others.
''We had looked at doing our outside event like we did last year, but decided inside would be better for weather and convenience sakes,'' Mrs Annear said.
''It going to be carols, there will be poems with a couple of extra groups to sing songs in their native language – which will be really cool – then afterwards there is going to be a get together supper-type thing where there will be a little bit of food, drinks and hot chocolates … and be able to mingle.
''It's something we wanted to do to reach out to the community.''
She will also perform her own Christmas poem at the event.
''All are welcome. Everybody is welcome – bring nana, bring the babies, bring anybody you like. It's a case of all getting together … it's just a little bit of something before Christmas.''
''We have got our music team which will be doing the live worship. So they will be bringing the band together … and we will have the words up on the screen.''
''It will be well worth coming to,'' she said.
There will also be a little take home gift for the children.