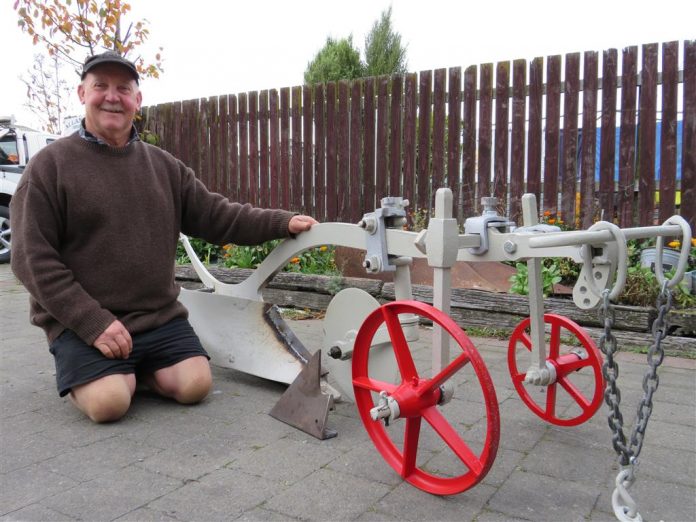 Dave Allan has been entrusted a piece of rural history – a very early 1900s Duncan plough.
It could be even older.
He is restoring it to working splendor after it was found in poor condition during the farm clearing sale at the Cromie property.
The late-Ross Cromie died in August last year and the plough was found in the yard among overgrown grass.
"I did a lot of work for Ross over the years and had seen it sitting in the long grass," Dave said.
He offered to buy it. However the family chose not to sell it, but said he could have it and do what he wanted with it. It would remain the property of the family.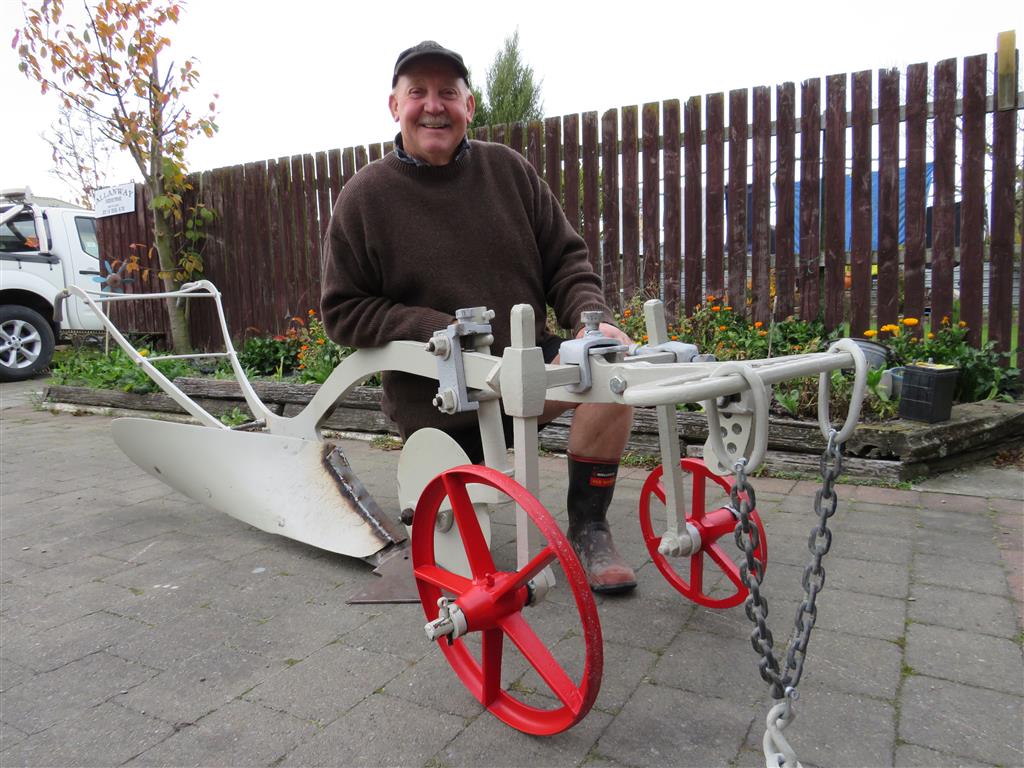 Dave said it was in a ''very bad'' state but he, with mate and fellow ploughman John Booth, have taken on the challenge to return it to working order for competition use.
''It's an old Duncan plough,… it's probably built between the 1870s and 1900s. That's what we've been told," Dave said.
Peter and David Duncan had a foundry in Christchurch which made agricultural implements. The plough's metal work has many markings on it which Dave is unable to read but also a 'P and DD', understood to be the Duncan branding.
Dave said John, offered to test run it with his horses; his ploughing rival John Chynoweth has a similar plough which he uses for competition.
"John Booth paid for the sandblasting because he's going to use it more than I'm going to," Dave said.
It will eventually be used for competition and has all the working components to make adjustments for match ploughing.
''It's actually a match plough,'' Dave said.
''A modern plough today would be pretty sharp if it had that on it. It's a very clever plough,'' he said.
''When you're working this plough you've got to get your spanners out and adjust that up to get it to the right plough depth and you're always mucking around with it.
''It's like a full time job. It's a slow process.''
''A lot of modern ploughs have winding adjusters, and the modern ones have hydraulics.''
It's been a labour of love so far with plenty of grease, new metalwork and a new look.
It is "very, very old", built in Christchurch.
''We've had it sandblasted and I've spent, honestly I would've spent 100 hours on it so far … none of the wheels turned, everything was just seized up.''
But there was still work to do including the final paint, although it would not be to its original black colour.
''I'm going to paint it, that's an undercoat," he said, pointing at it in his yard.
"I don't want to go to black. Black is hard to see. If you left them parked up somewhere, they're hard to see.
''The wheels are bright because they've got to watch where the wheels are running when they're ploughing.''
Dave has only reconnected with ploughing in the past four years and has had good success.
He won the Johnston trophy at Geraldine for the opening split, and went on to win the vintage open as well.
He then placed third in the vintage qualifying class at the recent Hinds Ploughing Association match.
This year is Dave's first year of ploughing in qualifying matches.
It was also the first time the Allan Family Trophy – made by Dave – was up for grabs at the Hinds ploughing match. It was inspired by Dave's win at Geraldine, and is for the best first opening split across all classes.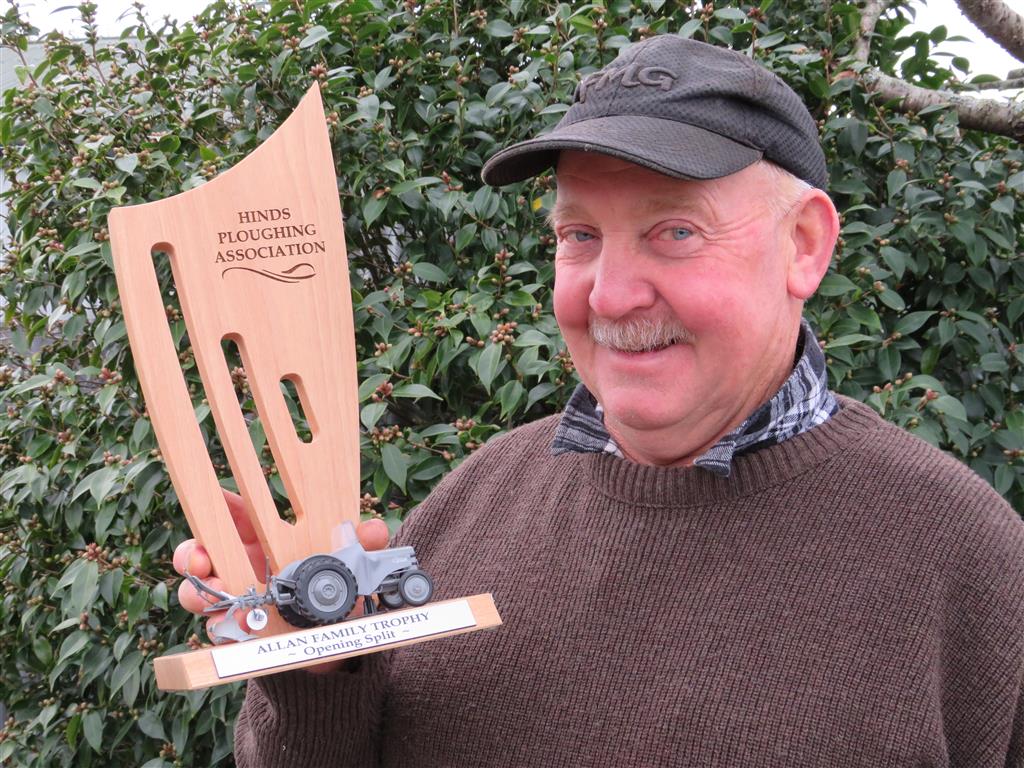 Dave is an engineer by trade and grew up on a farm.
"I ploughed when I was a kid and that kind of stuff, dad always said I made a mess, always told me I was rough.
"I've sort of picked it up in the last four years I suppose but I absolutely love it.
"It's like everything I do now is work on ploughing, well, it's a hobby."
He spent many years doing up tractors, but never getting to plough.
"I've been doing them up for years, I've done about 10 of them up over the last 20 years but every time I get finished someone says 'Oh I'll buy it off you'.
Dave never thought he would get addicted to it but he has since he bought a 1961 Massey Ferguson 35 three cylinder diesel about a week before lockdown.
It was stripped completely and started again, then repainted, he said.
Over six or seven weeks he had nothing else to do but focus on his tractor.
He spent 10 to 15 hours a day on it.
It's going to be a family heirloom; Dave's 10-year-old grandson is already showing an interest.