Model plane enthusiast Dave Welsh has a new model flying out of his hangar.
It is a preloved 50s or 60s Keilkraft kitset model aircraft which had been destined for the tip.
''It's a Keilkraft Super60. It comes as a kitset – it's a rather old kitset,'' Dave said.
''You build them all up, all the Boswood is all cut out for you and you put your motor and your servos inside, put the wings on.
''It's a very good beginners machine,'' he said.
Dave will have the model at the Ashburton Model Aero Club's annual mid winter invitational fly-in this weekend at the Harris Scientific Reserve, on Lovetts Road, Tinwald.
It runs today and tomorrow, from 9am to 4.30pm. If wet, it will be on July 8 and 9.
Spectators are welcome to attend and view some of the many types of machines on show, including biplanes, decathlons, military planes and gliders.
There could be as many as 40 to 50 aircraft who are able to fly up to 400 feet.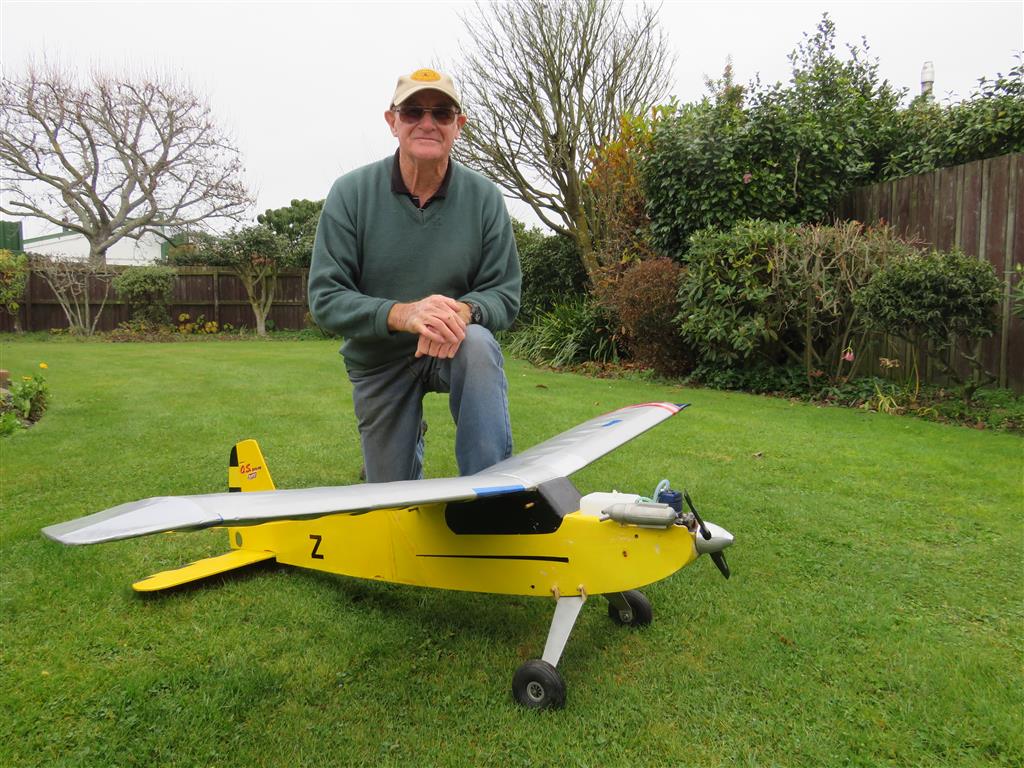 ''We get flyers from all over, from Christchurch to Oamaru usually,'' Dave said.
''We have it in the winter because we get a lot of jets, and jets blow out hot exhaust and we can't afford to have a fire out there so we have it in the winter when everything is controllable.''
Dave said the Keilkraft model was originally sold as a free flight model, then faced some changes over the years.
''It was adapted to radio control with rudder only … then it's progressed to rudder elevator and throttle control.''
He doubted the model was still available to purchase from new.
It has a 0S40 two stroke motor which runs on methanol and caster oil, with nitro in it to ''give it a bit of punch''.
''It's just a docile lovely flying old aeroplane,'' Dave said.
He has had it for six months. It arrived motorless.
''I had it given to me, (the owner) was going to throw it out.''
Since then Dave has redone the wing tips, put a motor in and plans to replace the brittle wing fabric.
''I've had it flying and it flies real nice. It's quite forgiving.''