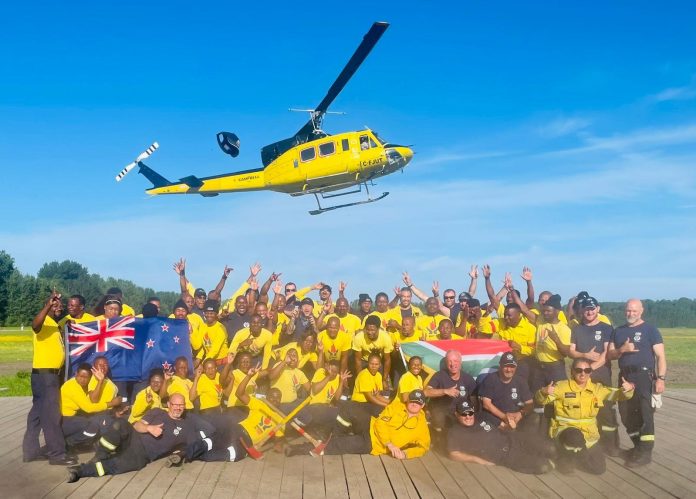 Travelling to Canada recently was a tick off the bucket list for Tim Clark from Hinds.
But Tim's trip wasn't your usual tourist trip.
Tim, a member of the Hinds Volunteer Fire Brigade, was part of the Bravo contingent of New Zealand firefighters.
He, along with fellow Ashburton volunteer firefighter Dean Carr, was deployed to fight the Canadian wildfires.
Tim Rowe from Mayfield Volunteer Fire Brigade had deployed with Alpha, the first contingent to deploy.
This wasn't Tim Clark's first deployment as he went to the 2019 Australian bush fires.
''I was in Queensland for those and just missed out on going to Canada in 2018. Before deploying we are required to undergo aggressive PAC (fitness) and medical tests.
''They like those deploying on these longer deployments to have deployed to Australia first to ensure you can handle the deployment as the Australian ones are two weeks. Also to ensure your family and loved ones are ok with you being away as it not only impacts us deploying but them too.''
Tim has been a firefighter for 12 years.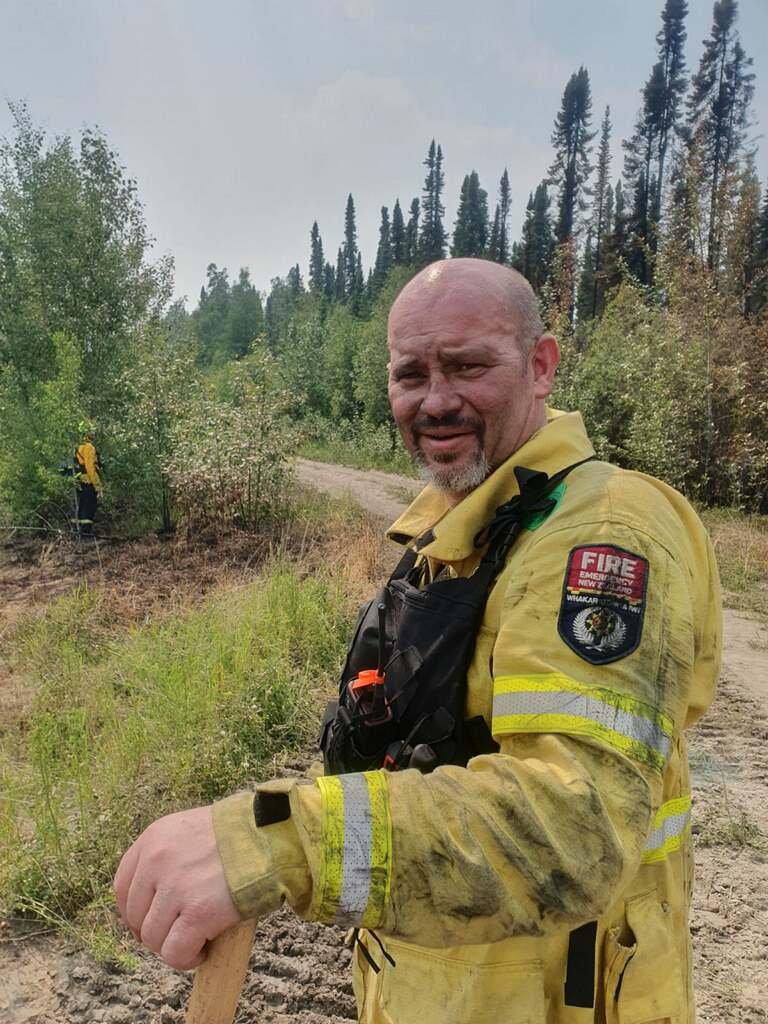 ''It is something I have wanted to do for a long time but I didn't live close enough to a station to be able to do it. When we moved to Hinds, I had no excuse as the station was just around the corner,'' Tim said.
As well as being a local volunteer firefighter Tim has also fought the Port Hills, Lake Ohau and Pigeon Bay fires.
It was the experience from those fires that lead him to put his hand up when they were needing firefighters for Canada.
''I have an interest in large fires. The skills I learn from fighting national fires in New Zealand and deploying overseas means I am better able to help my community,'' he said.
''I do what I do for my community and to help others. Also a visit to Canada has been on my bucket list.''
Tim like many other volunteer firefighters is fortunate to have a supportive employer, Good Year Neumanns Tyre Service, which allows him time away to fight fires.
The New Zealanders were based at Slave Lake, four hours north of Edmonton working on the Grizzly Complex on the boundary of the Grizzly trail.
The deployment lasted six weeks, working an average 14 hour day, 14 days on, two days off, and then do it again.
Tim's leadership skills saw him crew leader on both deployments.
''I was the crew leader, overseeing a team of five.
''It's a role I partly choose and are partly elected to do. My team was made up of firefighters all from Canterbury. I had met two of the team on courses. The only female on this deployment was in my team. Our deployment were all from Fire and Emergency.''
On some of the other deployments, Fire and Emergency New Zealand members were joined by others such as members of the Department of Conservation fire crews.
The fire they were dealing with was 120,000 hectares (slightly smaller than Stewart Island). It was a single fire, and they only saw a small portion of it. ''We were dealing with the edge of the fire clearing debris so it couldn't penetrate any further,'' Tim said.
''When we left the fire was described as held and controlled,'' Tim said.
They were able to drive part way to the fires and then were helicoptered on to the site.
''The ride was a novelty to start with but by the end we were sick of them.''
The work was manual, using hand tools, some crews had pumps and we called in helicopters who provided the water.
''A lot of the ground was covered in sponge moss, like sphagnum moss, it was hard walking on it and it smouldered. The wind could easily ignite it.''
Their work included a lot of work around tree roots because the fire burnt down the roots. It was easy for things to reignite, ''because things burn underground. It's dangerous, but it needs to be cleared to stop the fire reigniting and escaping the boundaries we have made.''
Canada is a place Tim had always wanted to visit.
''I had heard it was similar to New Zealand. Seeing the wilderness was one of the things I wanted to see. We did see lots of bears, usually on a daily basis.
''Unlike Australia where there were lots of wildlife that had been killed by the fires, we didn't see any wildlife that wasn't alive.''
For Tim, the deployment was a mixture of work and time for some sightseeing.
On their days off, they were free to leave the area and Tim and some of the others made the most of this exploring some of the surrounding area, ''so I did kind of get a bit of a holiday as well when visiting Jasper'' Tim said.
''It was hard going physically and mentally.''
Despite the hard work, Tim said ''the camaraderie was amazing. We all got on so well, we knew our job and just got on and did it. Some of those we were alongside have 10-12 deployments and said this was best, the personnel were great, we clicked and all knew our jobs and worked at a high level.''
For his services in the Australian bush fires, Tim and others serving from New Zealand were recognised with the Australian National Emergency Medal.
Tim would go back tomorrow if he was needed. ''It was a positive experience. The people were amazing, both those we worked alongside and the locals were so helpful, welcoming and appreciative. We had a really good crew with us, they were from all walks of life but just got on so well. We mingled well with other crews, teams and agencies. I thoroughly enjoyed my time there and the people around me.''