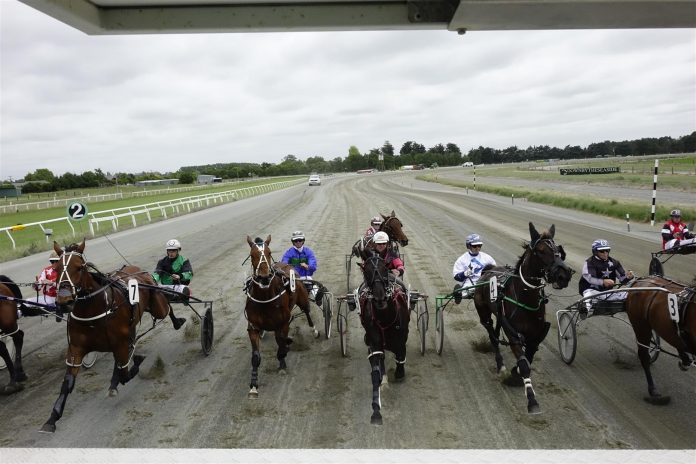 The Ashburton Trotting Club is offering people the chance to have a front row seat at the races.
Punters can pay $50 to sit on the back of the starting truck and experience the excitement of the running start of a trotting race.
The money raised goes towards a selected charity with the Mid Canterbury Hospice being a previous recipient.
Not only do you get to see the horses and drivers up close as they thunder down the track, you will also witness the starter in action and there is more to this high profile job than you would think.
Ricky Donnelly is the main starter in New Zealand and covers from Oamaru to the top of the South Island.
The timing of the race start is crucial as it is broadcast live around New Zealand and internationally, so Ricky is in radio contact with producers giving him a countdown.
When the race starts Ricky uses a special throttle next to him to control the speed of the truck.
It can be a high pressure job but Ricky takes it in his stride. ''I've been a horseman all my life and I'm still in it, it's awesome,'' he said.